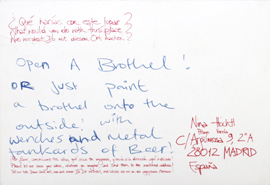 Open A Brothel!
OR just paint a brothel onto the outside! with wenches and metal tankards of Beer!
Abrir un burdel!
O solo pintar un burdel en el exterior! con prostitutas y vasos cerveceros metalicos!
Eröffne ein Bordell!
ODER male nur ein Bordell an die Aussenseite! mit Prostituierten und Bierseideln aus Metall!